Solaris training days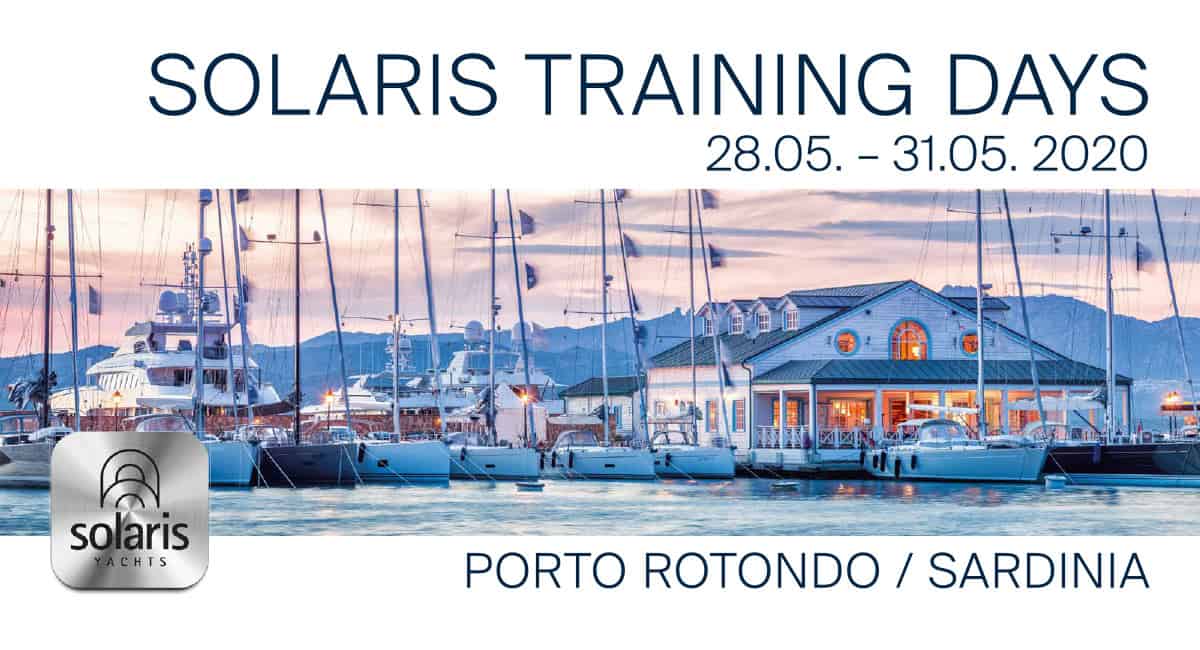 Startdatum: 28.05.2020 - Einddatum: 31.05.2020
The Solaris Training Days will take place from May 28th to 31st, 2020 in Porto Rotondo. Look forward to a few great, interesting and relaxed days. The harbour and infrastructure in Porto Rotondo are reserved for us.
As already communicated in our last newsletter, we are postponing the Solaris Cup due to topical reasons. It will probably take place at the end of the season. We are currently looking for a suitable date.
Some owners have already planned their trip, and several of their yachts are stationed in Sardinia by now. Therefore, we are sticking to the planned Solaris Days. A nice event awaits you.
We will provide an update soon. Thank you very much for your understanding!