J 45

J 45 ELEGANCE YACHT
PAVING THE WAY FOR NEW STANDARDS IN CRUISING
Exciting 45' offshore sailing yacht that may change all of your sailing plans. Leading edge hull design meets refined interior design to raise the bar on cruising comfort and performance like no J before it.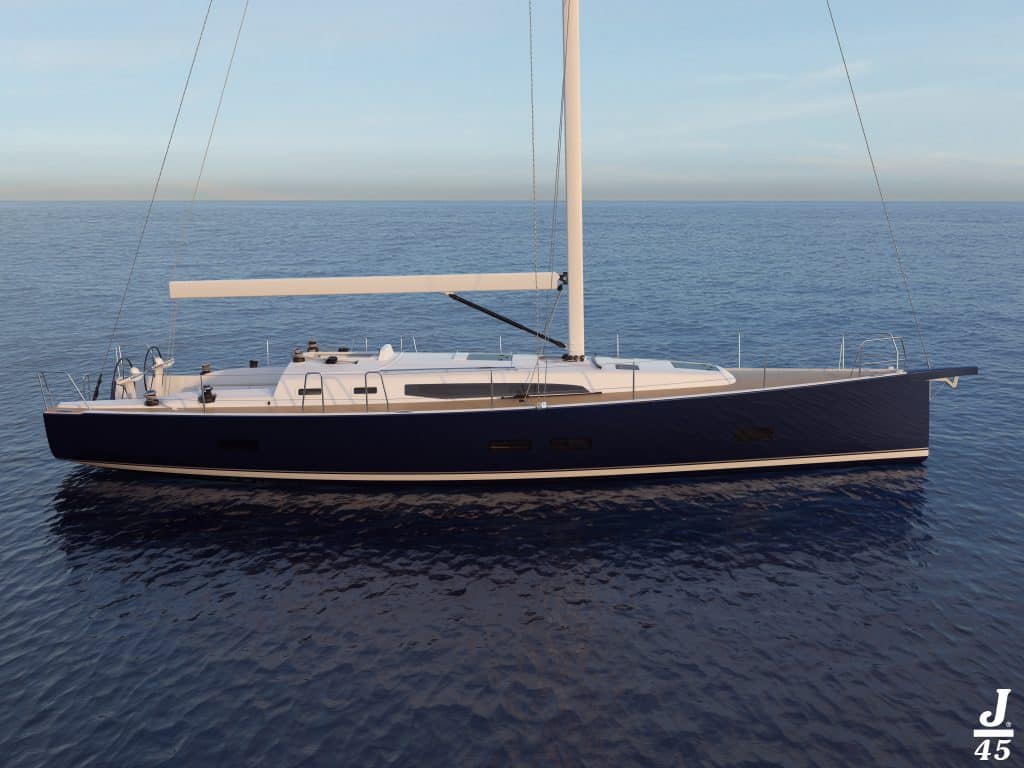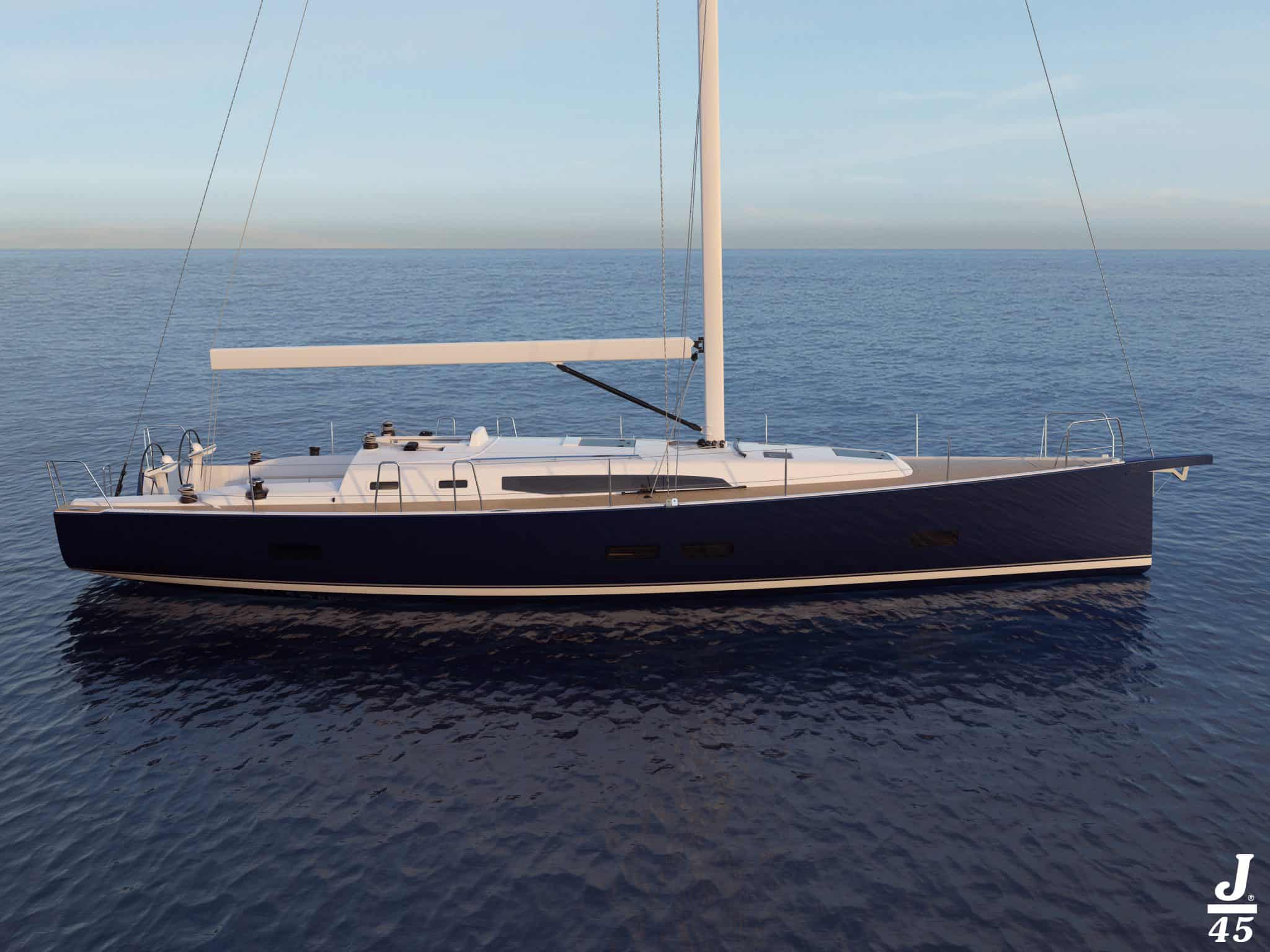 A UNIQUE DESIGN
The association of J Boats' American pragmatism and J Composites' French flair is well documented, but somehow it has really taken on its full meaning in the J/45. It has taken over 3 years of collaborative work, mulling over every detail together in the constant search for the best possible balance.
The guiding principle involved maximising the interior volume and comfort whilst retaining an elegant silhouette, a minimal wetted surface area and by far the lowest weight estimate of its category.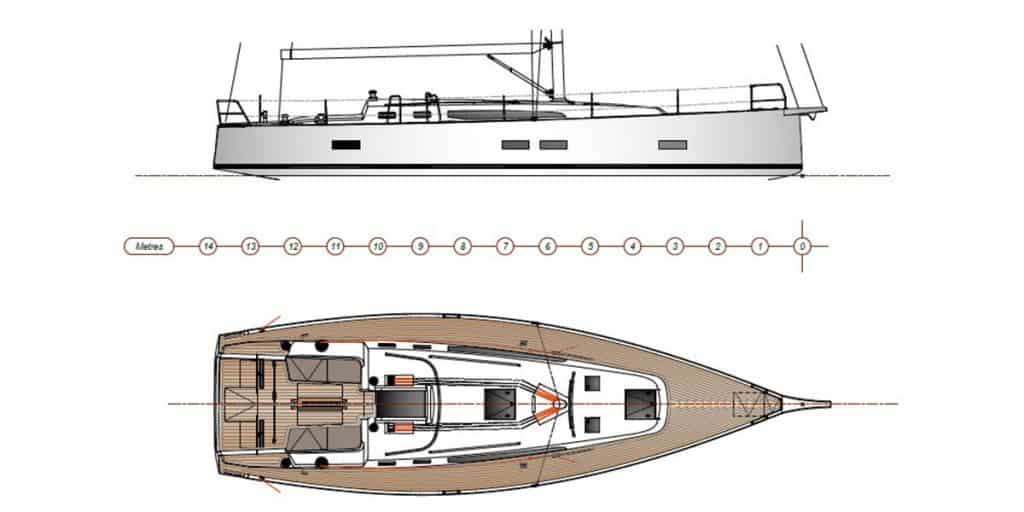 COMBINING A SKILLED INTERIOR DESIGN AND INTERIOR SPACE
The interior coherence and ergonomics of J/ boats at sea is an absolute given. For the J/45 the aim was to push back the boundaries in this regard.
To do this, we teamed up with Isabelle Racoupeau for the interior design. She was able to bring to bear her vast experience in the cruising yacht domain to maximise comfort and elegance aboard the J/45.
The result is an interior beyond compare where natural light accentuates a resolutely modern design that affords both comfort and functionality whilst sailing.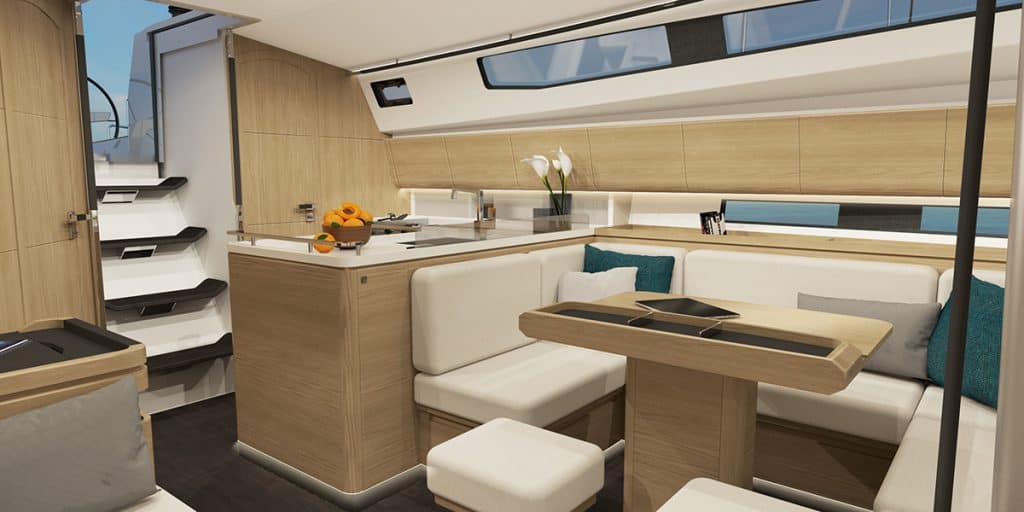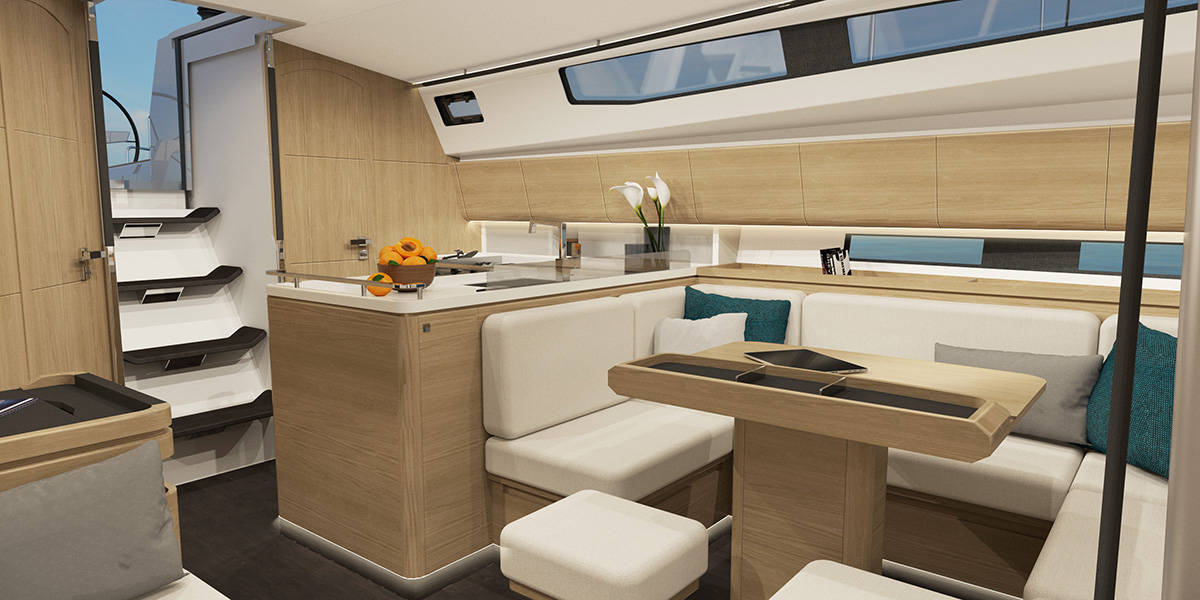 PERFORMANCE, A GUARANTEE OF CRUISING COMFORT
Establishing a whole new standard is only possible with a clear and precise vision. This is what colours the brand's performance DNA, giving the J/45 a serious injection of comfort which you simply cannot find on any other craft.
This performance advantage finds expression in its ability to rack up the miles in complete safety, whilst enabling the crew to reap the full benefits, fatigue and stress free.
You're sure to relish the ability to expand the range of possibilities, with new more distant horizons opening up in front of you.
You'll also enjoy being able to plan your stopover arrival times with family, without having to resort to turning the engine on.
Equally, you're sure to appreciate catching back up with your sailing buddies despite leaving the pontoon later.
A CUSTOMISABLE LAYOUT AND FINISH
The J/45 boasts several layout options, one version with 2 cabins / 2 large heads compartments and a sail locker or a 3-cabin variant with the option of a twin-berth cabin.
The interior finish comes with three choices of wood, oak, walnut or teak. Further customisation will also be possible on the J/45 thanks to a very extensive range of top-end upholstery.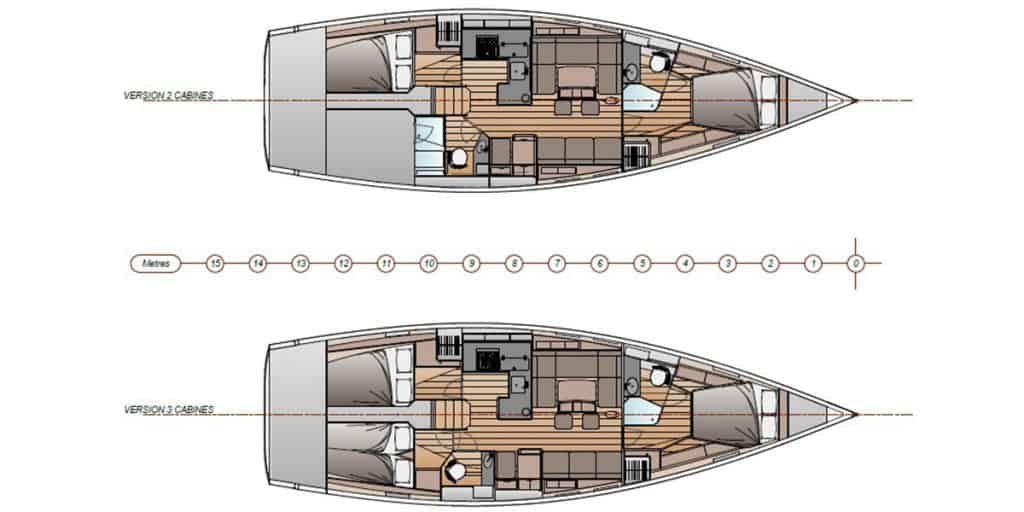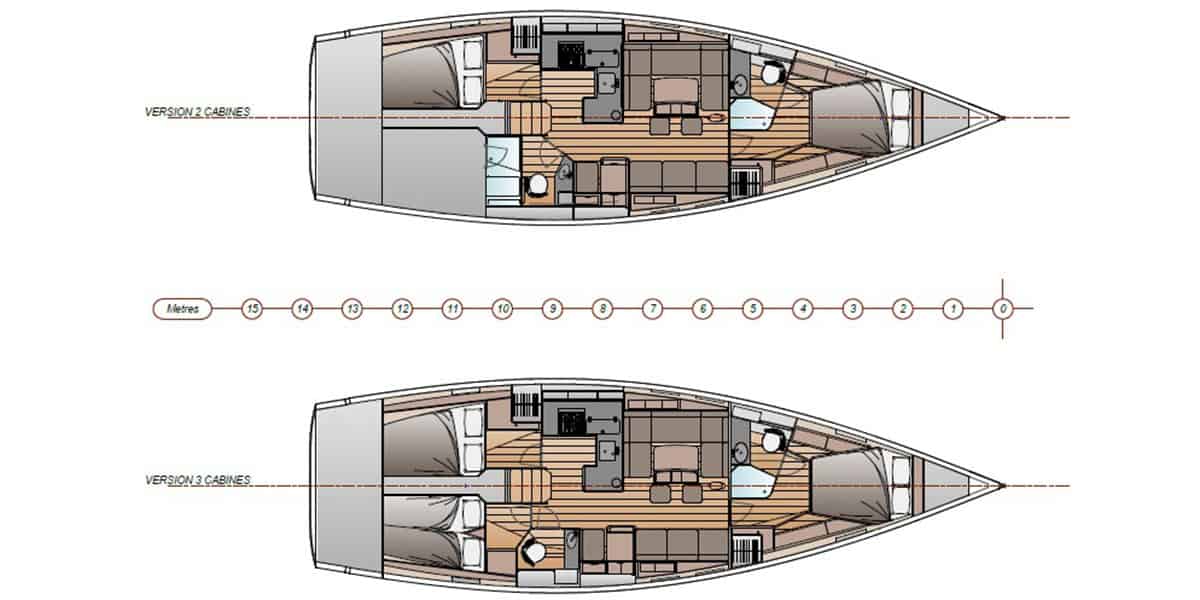 AVANT-GARDE CONSTRUCTION TECHNOLOGY
Today, J Composites is the most experienced yard in the world with regards to sandwich and infusion construction. Indeed, this technology has been used on all the French-built J/ boats since 1993.
As a result, the J/45 will benefit from the best possible weight ratios on the market by balancing lightweight yet solid qualities with an unrivalled level of perfection.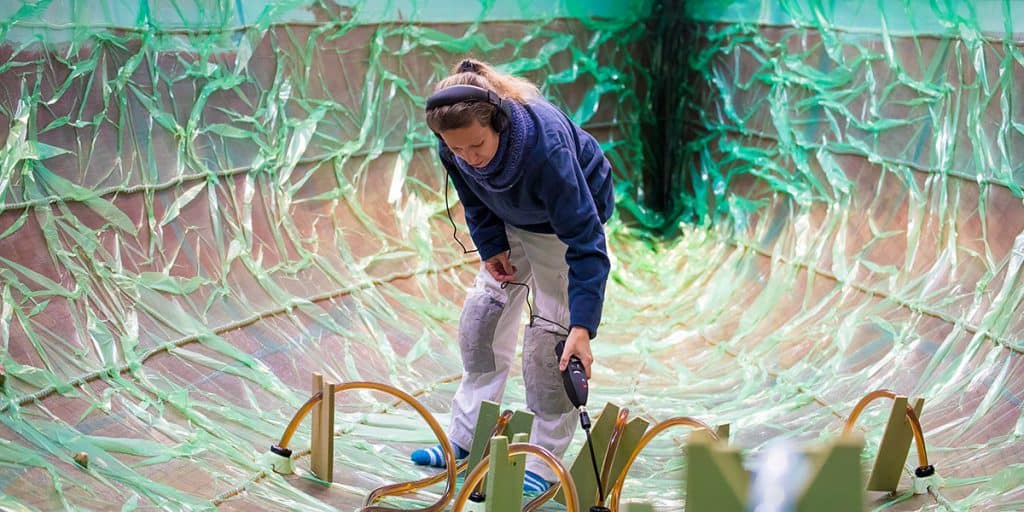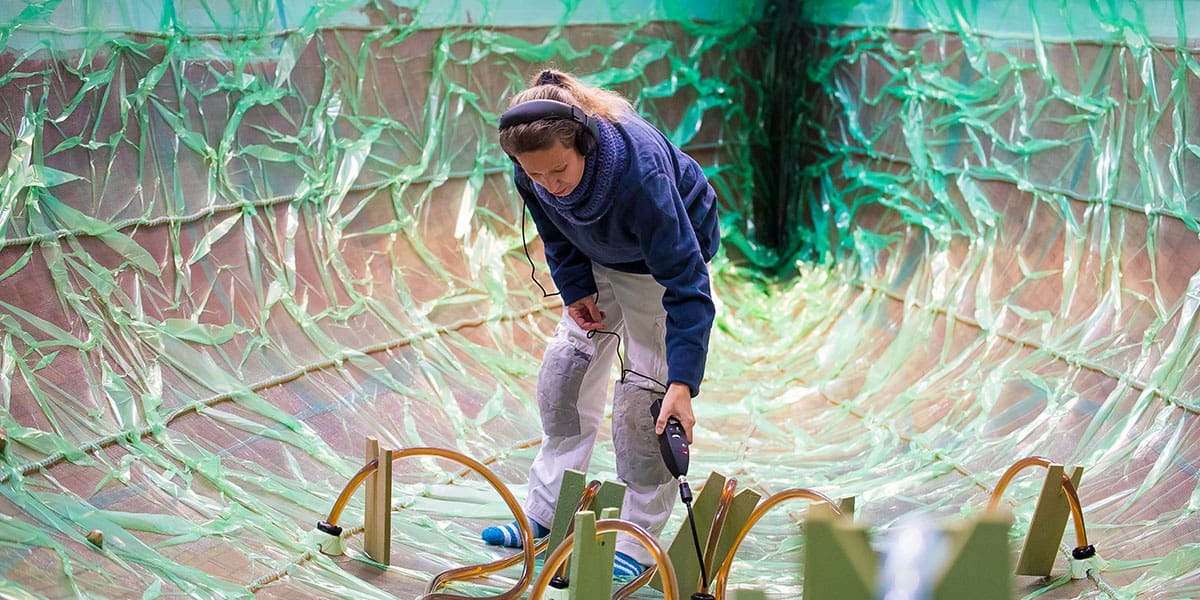 EXPAND YOUR BUCKET LIST
Is there an epic cruise you've dreamed about, or a signature racing event you'd give anything to sail in?
The J/45 can be sailed on her own bottom to almost anywhere in the world. Imagine setting sail from the Canary Islands in November on the ARC Cruising Rally to the Caribbean.
The J/45 comes with a wealth of equipment dedicated to offshore sailing. This make her an investment grade yacht that doesn't require a professional crew to sail, handle or maintain.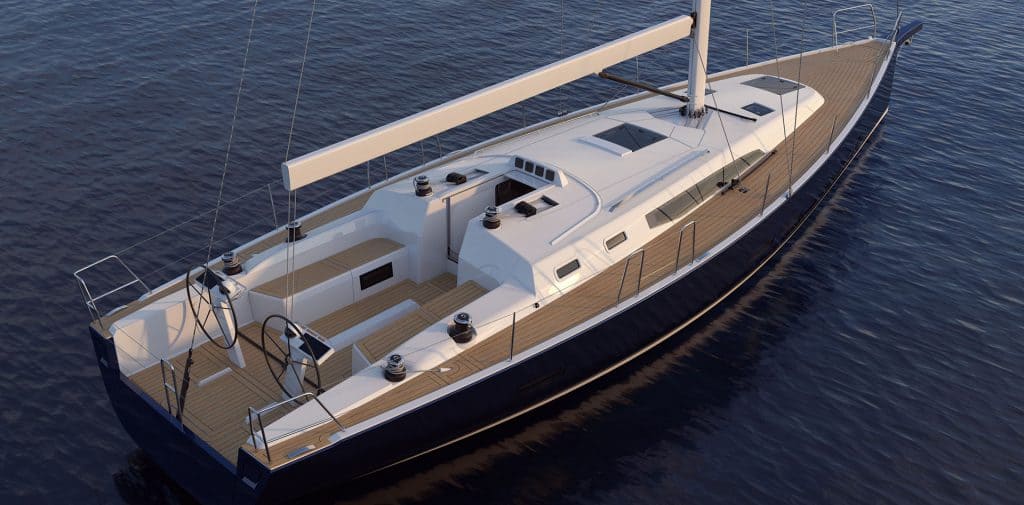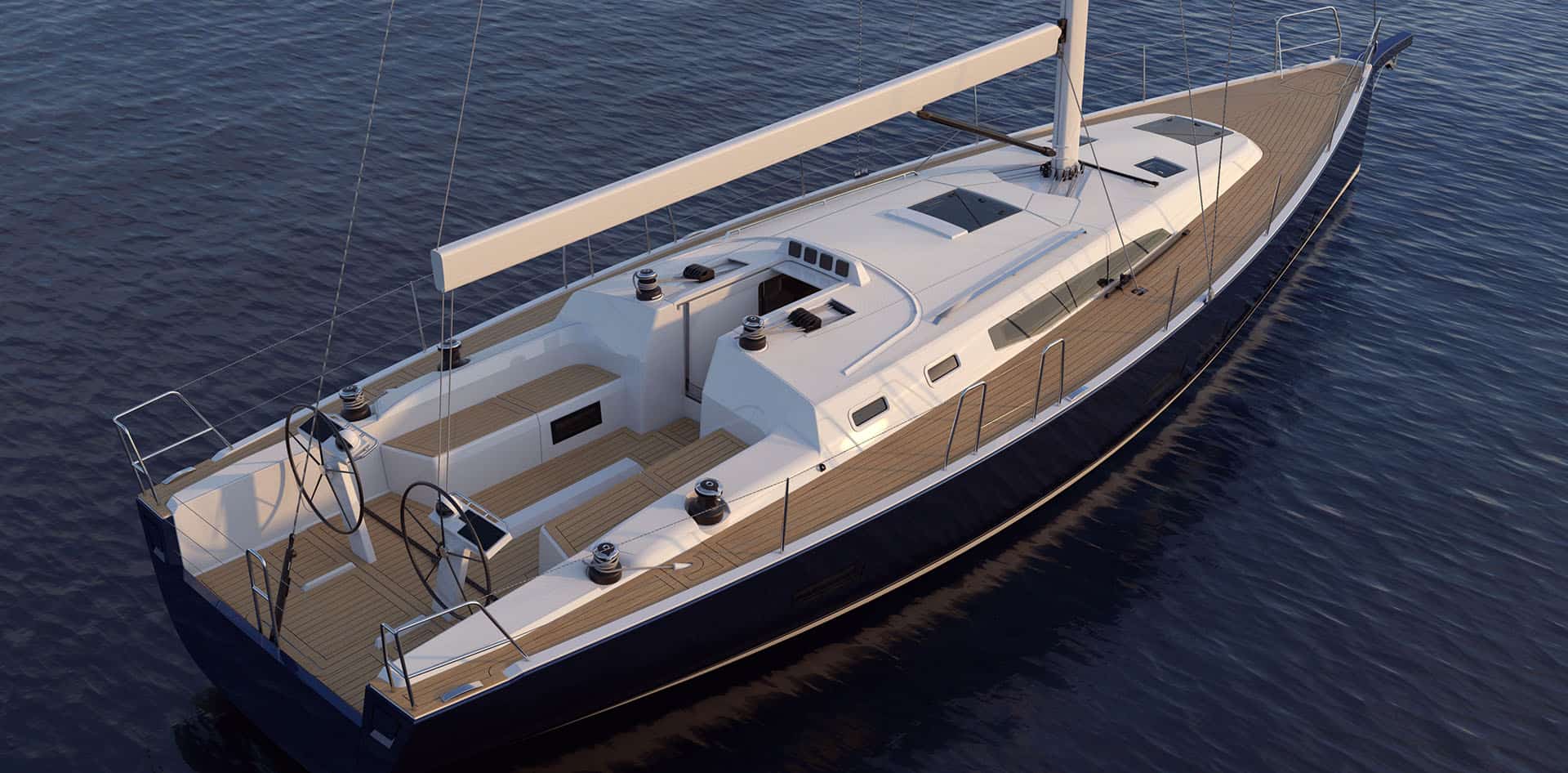 MANOEUVRING MADE ENJOYABLE
To our mind, manœuvring, trimming your sails yourself to optimise speed, remains one of the true cruising pleasures.
This takes expression in a unique level of equipment that comes as standard and top-end deck hardware of generous proportions to enable precise, safe and effortless manoeuvring.
Any movement around the deck is done in complete safety thanks to the abundance of handrails and the unmatched quality of the non-slip surface.