J/99 project update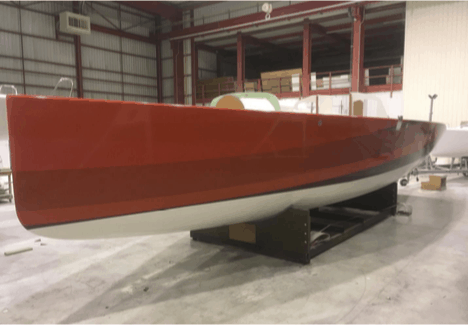 Met een Nederlandse J/99 onderweg, volgt hier een project update van de werf. Neem contact met ons op als u meer informatie wilt.
We're excited to report that J/99 hulls #1 and #2 are nearing completion at J/Composites and the J/Team is gearing up for a very busy December. Twenty (20) J/99 orders are already confirmed which extends the initial backlog into July 2019.
Hull #1 will make its world boat show debut at the Paris Show (Salon Nautique Paris) from December 8-16 and then ship to J-UK in Hamble to launch and sail in the Solent. Meanwhile, hull #2 will splash just before Christmas in Brittany for some end-of-the-year sailing. To kick off 2019, the J/99 will be displayed at the Dusseldorf Show in Germany from January 19-27.
The first boat to North America will arrive in Rhode Island in early February and be commissioned for an early season (March) launch. The J/99 will make its North American boat show debut at the Pacific Sail Show in Richmond, CA April 4-17, 2019.
Hull #1 is shown above with graphics already in place and in final prep mode for deck installation at the end of the week. The deck was successfully test-fit last week and then removed for hardware installation. We're pleased to share these additional progress pix: