J 111 Sport Sailboat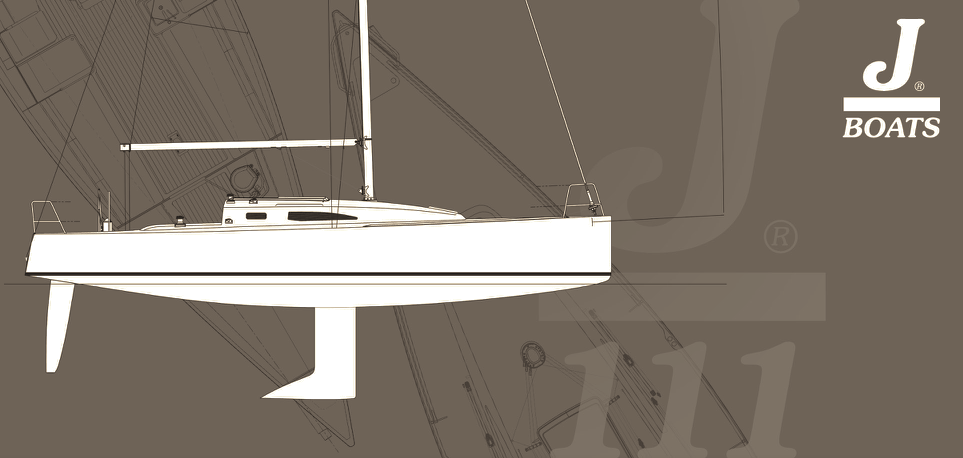 [:nl]Soms, komt er een boot voorbij die precies doet wat de markt vraagt. Veel van dit soort boten, waren J/Boats. De J 111 is een slanke, snelle 36 voet one-design zeilboot voor dagjes weg, regatta's en om weekenden mee op stap te gaan.
De J 111 is een eenvoudig hanteerbare, comfortabele zeilboot, met goede acceleratie. Aan de wind gaat ze met gemak 7+ knopen en dubbele cijfers voor de wind. De performance van deze boot tot nu toe in de diverse races is op zijn minst opmerkelijk te noemen.
Met haar elegante interieur welke ontworpen is om meerdere mensen onderdak te bieden, heeft deze boot alle zaken aan boord om comfortabele dagen en nachten aan boord te hebben, inclusief een oven, ijskast, waterdruk systeem en voldoende opslagruimte. De L-vormige layout in de kajuit zorgt voor een comfortabele zit op op de banken. De slaapplaatsen zijn ontworpen om uit de weg te halen als er meer ruimte nodig is, of om meer opslag te hebben tijdens het racen.
Meer informatie kunt u hier vinden
[:en]Every now and then a new sailboat comes along that fulfills a real need in the market. Many of them have been J-Boats.  The J 111 is a sleek, speedy, one-design 36 footer that is the ultimate day sailing, racing and weekend cruising sailboat.
J 111 is an easy-to-handle, comfortable sailboat that accelerates quickly, slices to windward at 7+ knots and hits double-digit speeds downwind. Performance to date in a wide variety of sailing conditions has been nothing short of remarkable.
With its elegant interior designed to accommodate several people, this boat has all the equipment you need to enjoy some comfortable nights on-board, including an oven, a refrigeration unit, a pressurised water system and a wealth of stowage. Its interior L-shaped layout frees up all the necessary space in the saloon for comfortable seating on the benches. The berths have been designed to be retractable so as to optimise the space and provide an opportunity for optimised stowage when racing.